Features
-3-strap muzzle
-Weighs approximately 6.5 ounces
-Designed to be worn for extended periods
-Prevents wound licking
-Prevents eating rocks, garbage, poison, etc.
-Helps with dominant and aggressive dog training
Description
The JAFCO Muzzles are a tried and true plastic basket muzzle that offers a great deal of security, and this version comes with a third strap. Many K9 departments around the world use this muzzle for training protection dogs in muzzle work. They are easy to put on and easy to take off, even easier than most muzzles. If you are looking for a good utility muzzle that will last for years and years, this is your best choice.
All are made with polyethylene plastic with three reinforced rubber straps. The clear plastic muzzle is softer and more flexible than the white or black style plastic muzzles. These muzzles are not designed for muzzle fighting training.
Design & Uses
Can be worn for extended periods without inhibiting the dog's breathing, barking, and panting
Dogs can drink with the muzzle on, using a water bowl or bucket. It is best to "teach" your dog that it is ok to put the muzzle into the water before leaving the dog unattended for any period of time.
Prevents wound licking, and eating rocks, garbage, poison, etc.
Prevents injuries from dog fights
Allows dogs to use some modes of transportation when properly muzzled, which some transportation companies require
Fitting the Dog
The vinyl nose piece should be just below the dog's stop with the end of the muzzle touching the dog's nose. When on the dog:
pull the muzzle out and down
pull the muzzle out and up
If at some point the muzzle comes off, it's either too loose or too big. The muzzle should fit comfortably and allow the dog to pant and bark.
Sizing Tips & Chart
There are a few things you need to know about sizing a muzzle for your dog:
The muzzle cannot be longer than your dog's actual "nose length". If the muzzle is longer than your dog's nose length, the muzzle will be in the dog's line of vision.
The muzzle's circumference must be larger than your dog's "nose circumference." We recommend between one and three inches larger than your dog's measurement. If the muzzle is the exact same size as your dog's nose, the dog won't be able to pant. It is very important that you give your dog enough room to pant while wearing the muzzle.
The size #3XV is an enlarged size #3 and the length is 3-3/4" with circumference of 14-1/2"

It was designed for Malinois and Dutch Shepherds.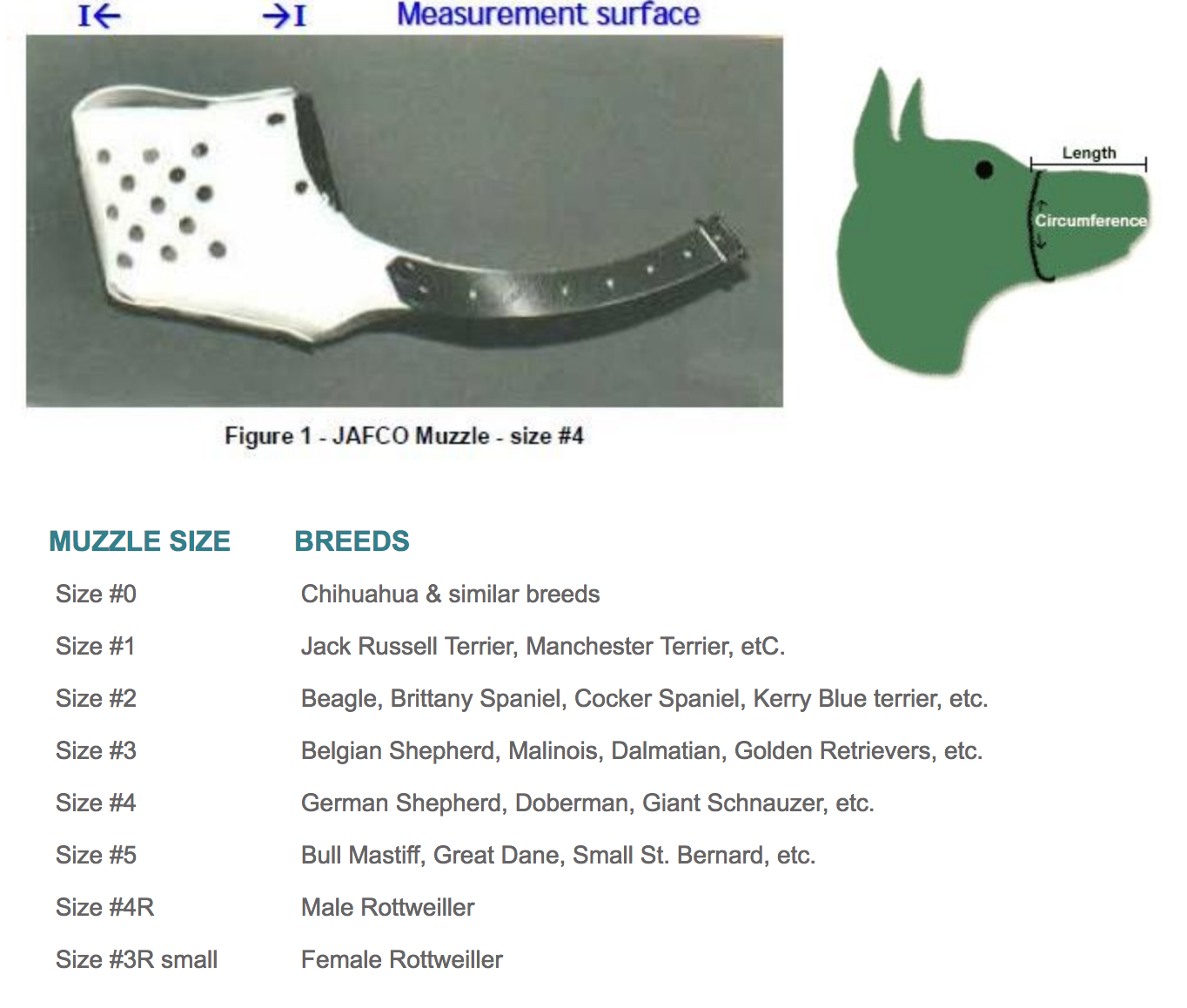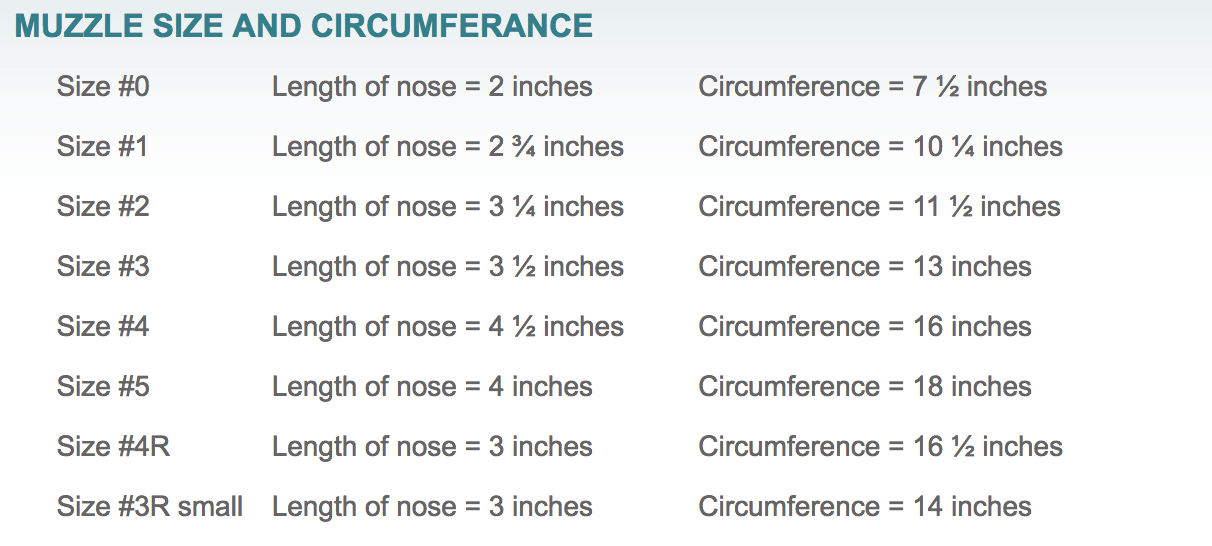 0
stars based on
0
reviews